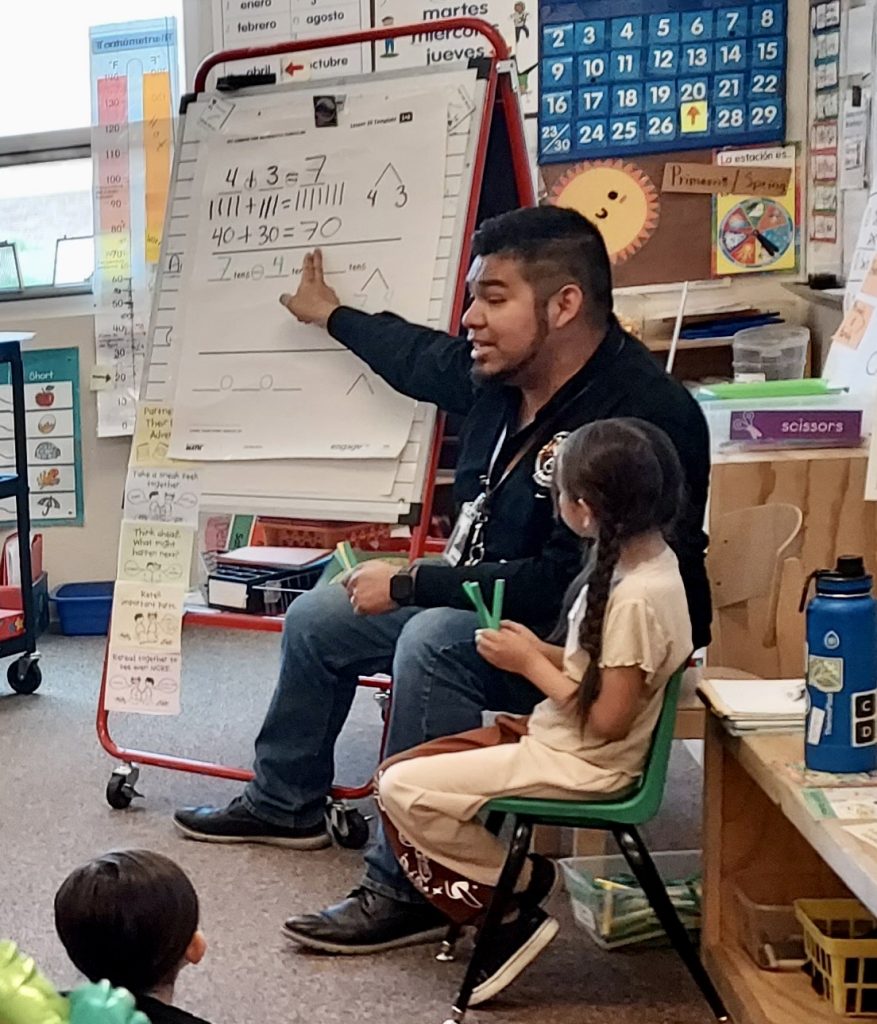 Bryan David Cruz teaches a 1st grade Bilingual class at Ramirez Thomas Elementary School in Santa Fe. He's been teaching for 7 years in both Mexico and the US.
What are the challenges of teaching science at the 1st grade level?
I believe one of the big challenges to teaching science in 1st grade Bilingual is the time/schedule to fit it in between Monday and Thursday.
How has the ISEC curriculum helped you with those challenges?
The ISEC curriculum helped me a lot with all the hands-on activities and materials that are provided in the kit. You don't need to go buy anything from the dollar store! Haha!
Has the ISEC training helped you in your classroom with topics other than science? How?
Yes! Doing the Meaning Making Circle with not just science helps a lot and involves all students in different curriculums. For example, doing the MMC in reading after a read aloud is totally amazing! Students are engaged and they all learn from their peers.
What is the importance of inquiry based learning to you?
It is highly important because students are learning from their experiences with different types of things in their daily lives. In first grade bilingual class, we learn about shadows and how they are created and different shapes. Students have that background knowledge that the shadow is created when you "block" or you use a light, but in science class they learn more vocabulary and science terms about a light source and more details, shapes, etcetera. So, this way to teach/traditional instruction is "better" because students learn from hands-on activities and from their experiences.
Are you part of ISEC's Teacher Leader Cadre (TLC)?
Yes, this will be my first year being the TLC at Ramirez Thomas Elementary. I'm excited about my new position and looking forward to supporting teachers and the community.