The LANL Foundation is fortunate to have longstanding partnerships with those who share the organization's vision and mission, realizing that investing in scholarships that enrich lives, communities, and our state delivers value beyond measure. We extend our utmost gratitude to these partners.
Los Alamos National Laboratory

The Los Alamos Employees' Scholarship Fund began as a partnership between the LANL Foundation, Los Alamos National Laboratory, and key employees who sought a way to give back to the communities in the surrounding area of Northern New Mexico. A main goal has always been to encourage and provide incentives for higher learning that would build an educated, skilled local workforce for the Lab and other businesses and industry.
Since the program began in 1998, the Laboratory's people have donated over $5 million to scholarships. The Lab's Community Partnerships Office plays an active role in fundraising during the annual giving campaign.
Los Alamos National Laboratory provides support in other ways. Individuals from various Lab divisions and groups, with support from the Director's office, hire scholarship recipients for paid internships that give them valuable experience and access to mentors. Some scholars pursue full-time careers at the Lab, Northern New Mexico's largest employer.
Triad National Security

Since 2019, Triad National Security has donated over $155,000 annually to provide scholarships for students with both exceptional leadership abilities and high financial need and students pursuing a two-year degree or trade. Additionally, Triad provides funding to support current LANL Scholars attending regional colleges, LANL Scholars alumni engagement, K-12 STEM education, growing and supporting educators, and college and career pathways.
Los Alamos Employees' Scholarship Fund Advisory Committee (LAESF)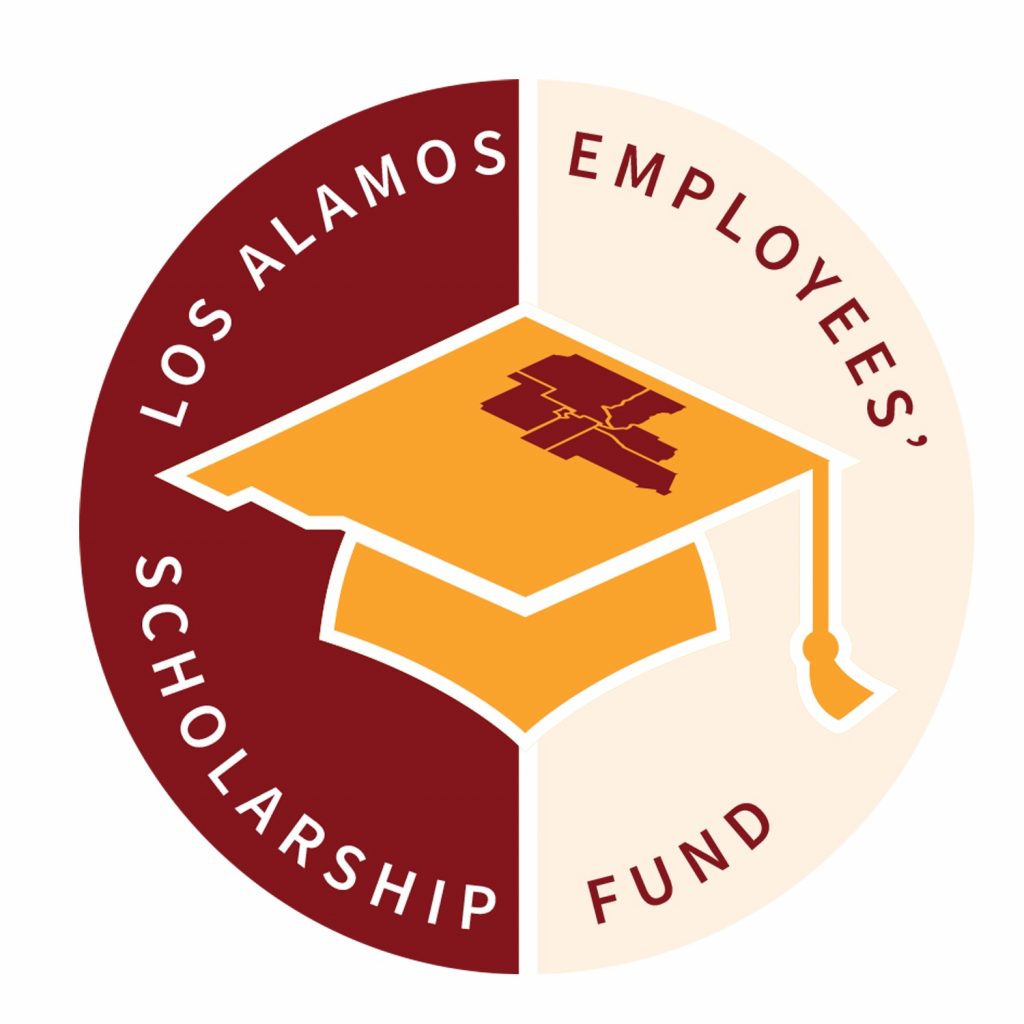 LAESF is governed by an Advisory Committee composed of Laboratory- and community-based donors. The committee meets monthly to carry out the goals and objectives of the Fund and works year-round to ensure a quality scholarship program. Members conduct the difficult and rigorous process to determine which of the hundreds of student applicants receive awards.
Advisory Committee members are also directly involved in:
Maintaining the criteria and ranking methods for the awards
Outreach to schools and soliciting applications from students in seven Northern New Mexico counties who qualify for scholarships. (Los Alamos, Mora, Rio Arriba, Sandoval, San Miguel, Santa Fe, Taos)
Alumni engagement
Fundraising
The Advisory Committee executes these functions under the umbrella of the LANL Foundation with assistance and guidance from the LANL Community Partnerships Office.