About Outreach Grants
Outreach Grants support classroom- and community-based innovative programming, collaboration, and advocacy for lifelong learning – spanning early childhood, K-12 public education through higher and continued education, professional development and adult learning.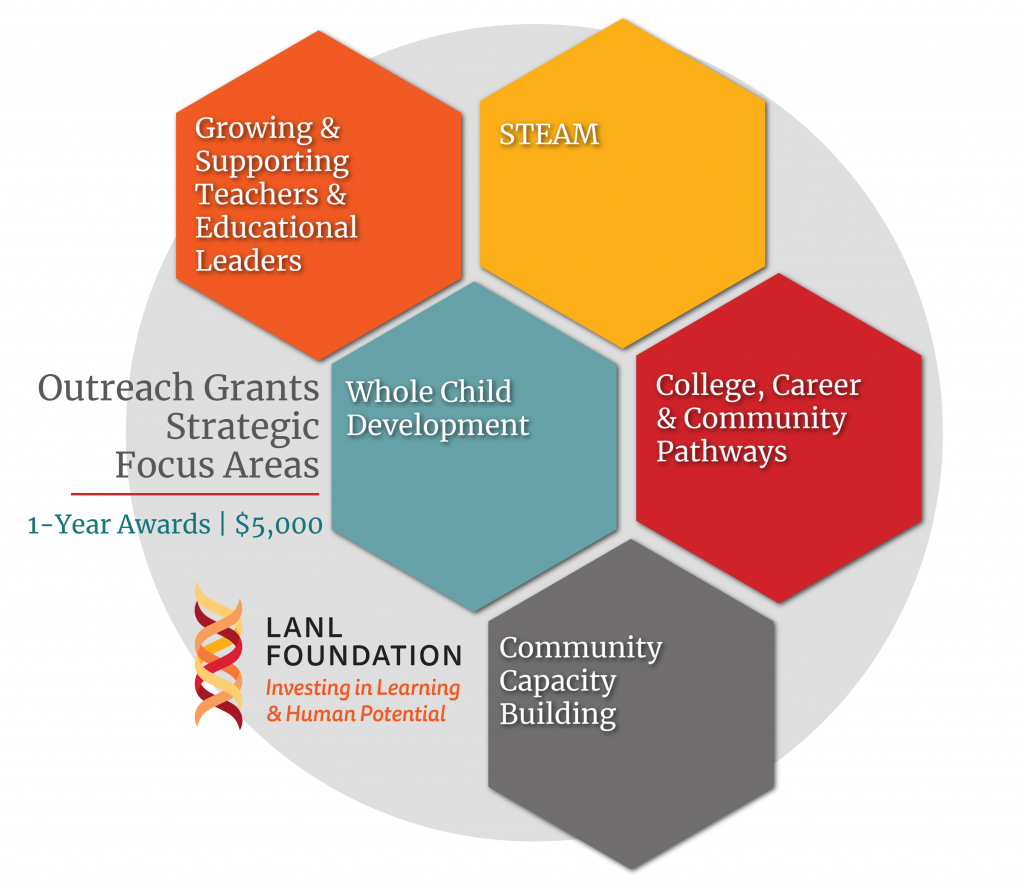 With all Outreach Grants, our goal is to support programs, projects, or organizations working in one or more of our LANL Foundation Strategic Focus Areas:
Community Capacity Building
College, Career & Community Pathways
Growing and Supporting Teachers & Educational Leaders
Whole Child Development
STEAM
Education Outreach Grants directly support education programs for public school children in grades K–12. These may be in- or out-of-school programs and may serve students, educators and administrators.
Community Outreach Grants support innovative programming, collaboration, and advocacy for early childhood, adult learning, basic needs initiatives and community events.