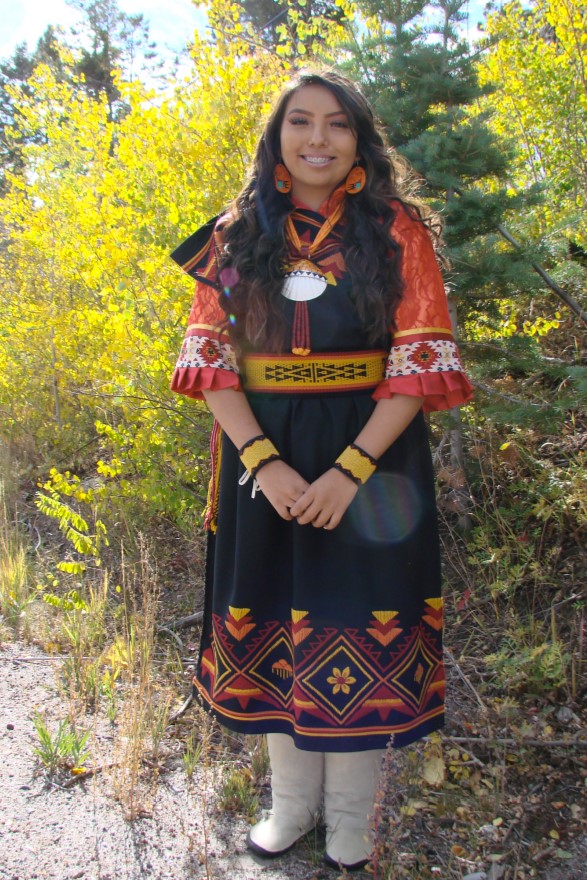 Delilia Gonzales has been awarded the Climate Change Leadership Institute (CCLI) scholarship for a second year in a row. She is in her first year at Colorado State University where she's studying Natural Resource Management.
"The impact I hope to have on the world is to be a good role model for other people who identify as Native Americans. As an underrepresented minority, I can be a role model for someone getting an education and a job to show that they can do it as well," said Delilia.
From the pueblos of San Ildefonso and Santa Clara, Delilia was awarded the CCLI Scholarship in 2022 and 2023, along with a LAESF Bronze Scholarship. She graduated from the Santa Fe Indian School in 2022, where she was Vice President of the "Green Team," a student organization focused on environmental sustainability.
Her senior year capstone project was based on the importance of preservation at Bandelier National Monument. Delilia says that she chose this project "to show my classmates that it's important to preserve sights that hold significance to us as Pueblo people." She aspires to become a superintendent at Bandelier National Monument, which holds a deep connection and lineage of ancestry for members of the Pueblo of San Ildefonso.
"Bandelier National Monument is a sacred place to the history of being Pueblo people that needs to be protected for future generations," Delilia said.
Her project not only raised awareness about the cultural significance of Bandelier, but also the effects of climate change on this ancestral place. Delilia says she plans to "continue to make a difference by being an activist on climate change and a preserver of a place I consider home."
Delilia is an active student leader at Colorado State University, where she is a member of the AISES (American Indian Science and Engineering Society) club. The club is for Native American students who are majoring in Science and Engineering. Club participants, including Delilia, were able to plan the AISES Annual Powwow on campus.
Delilia's personal objectives include graduating from college, obtaining a job, and giving back to her community of San Ildefonso Pueblo. She would like to apply her Natural Resource Management degree to a career with the Pueblo of Ildefonso Natural Resource Department. The CCLI Scholarship is helping Delilia make her dreams a reality.
"This scholarship means that I have shown dedication to making a positive difference in the environment. Receiving this scholarship will help me continue to make that positive action in my community and the world by having the opportunity to pursue a degree in Natural Resource Management," she said.
Your generous donation to the CCLI Scholarship Fund will allow us to make an even more impactful investment in emerging leaders like Delilia.