LANL Employee Fundraising Campaign
LANL Foundation once again collaborated with the LANL Community Partnerships Office and the LAESF Advisory Committee to conduct the annual LANL Employee Fundraising Campaign in support of the Los Alamos Employees' Scholarship Fund. This year marked a return to in-person events with over 400 LANL employees attending two Frito Pie lunches designed to thank current donors and encourage others to contribute. The campaign featured uplifting stories of LANL Scholars who have benefitted from the program, such as Perciliana Moquino. The campaign was successful in recruiting 131 new donors, with a year-to-date total of $382,147 from the LANL workforce! Thank you to all the donors who make the scholarship program possible.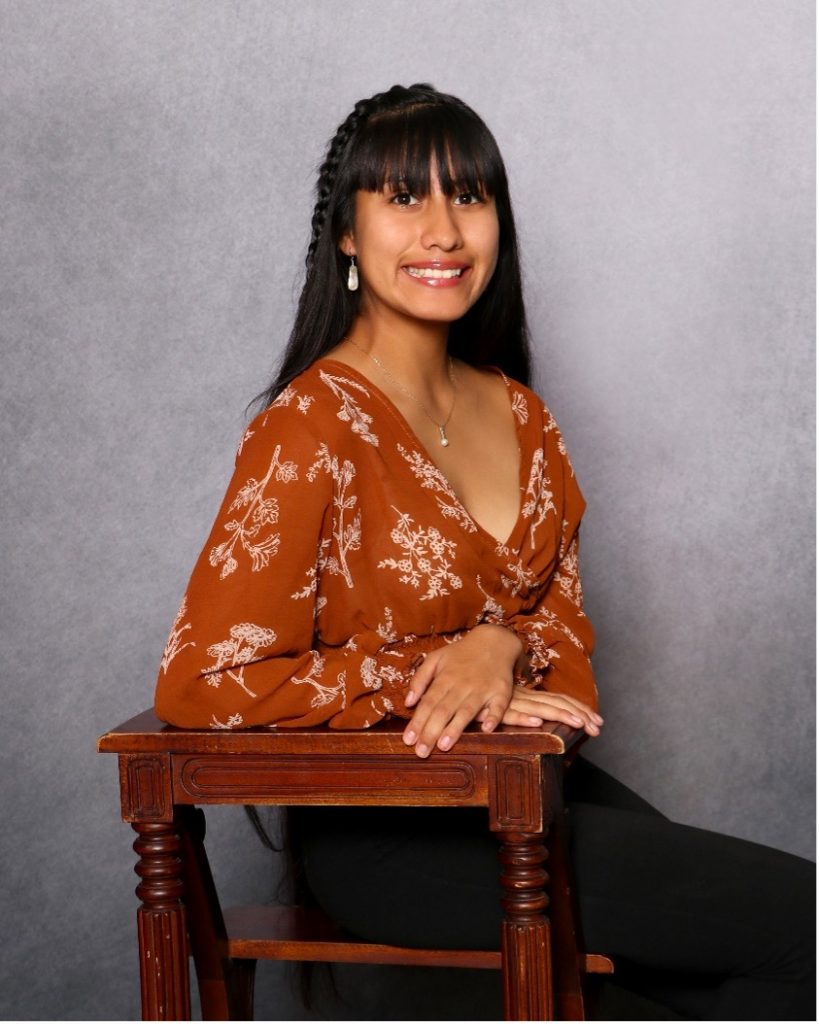 Perciliana, a member of Cochiti, Santa Domingo, and Ohkay Owingeh Pueblos, is passionate about serving her community and protecting the environment. This fall, Perciliana plans to pursue a degree in Environmental Studies and Public Policy at Dartmouth College.
"My hope is to gain insight on issues regarding use of natural resources, renewable energy, and climate change for the betterment of Indigenous communities," she said. Perciliana has always planned to go to college, but her experience interning with a local environmental company ignited her passion for her chosen field of study.
"I began to understand the importance of water rights, land stewardship, and relationships between Tribal governments and state governments. As I learned about these interconnected systems I wondered, how does land, water, and policy directly relate to the philosophy of Indigenous people? I asked myself 'how may the infusion of indigenous knowledge and western knowledge create a better way of life for future generations?' College is a chance to explore this thinking."
One issue that Perciliana has witnessed first-hand is loss of the traditional Keres language in her community.
"In my freshman year, I decided to reclaim Keres, doing so by pushing my elders to start speaking to their grandchildren in Keres again. When I took this initiative, not only me, but my sisters and brothers were able to reclaim the language too," she said.
While Perciliana takes pride in her numerous leadership roles, including serving as team captain for her high school cross country team and parliamentarian of the school's National Honor Society, she says that her most important leadership role is being an older sister to her young relatives.
"In Pueblo society, we are born into a matriarchal system, where everything is led and done by the sisters and mothers of the family. This way of life has taught me dedication and perseverance, and to be there for my family in times of need. But most importantly, it has taught me leadership and the act of listening to understand."
While Perciliana is entering the next phase of higher education with an open mind about her exact career path, she is steadfast in her commitment to returning to New Mexico and giving back to her community.
"My goal in life is to act as a healer, to learn from the perspectives of others, and to be a part of the voice that protects indigenous peoples. I have learned all of this through Keres and by bringing it back to my community. And so, if I am to be an environmental lawyer, a teacher, start my own business, help my Tribe through public policy – or all of these things – it will be for the betterment of my community."
LANL Scholar and Donor Recognition
LANL Foundation hosted a gathering for a select group of LANL Scholars and donors on July 16th in Santa Fe. The purpose of the event was to recognize our 2022 top scholars and introduce recipients of several named and memorial scholarships to the individuals who established and inspired these awards. Among those in attendance were donors and supporters Nelson Gonzales, Mike Martin, Marie-Louise Hadden, Bryan Fearey, Maureen Connolly, Don Cobb, and Nella Domenici. Several LAESF Advisory Committee members attended to recognize recipients of the top LAESF scholarships and to speak on behalf of the LANL workforce, our largest group of donors.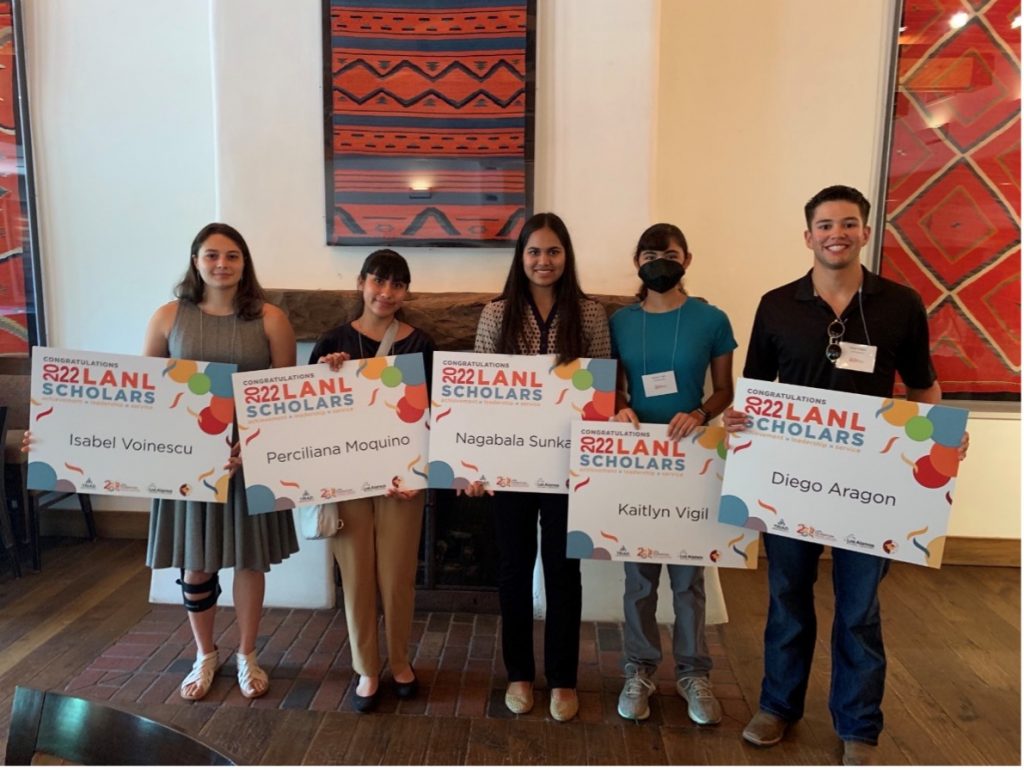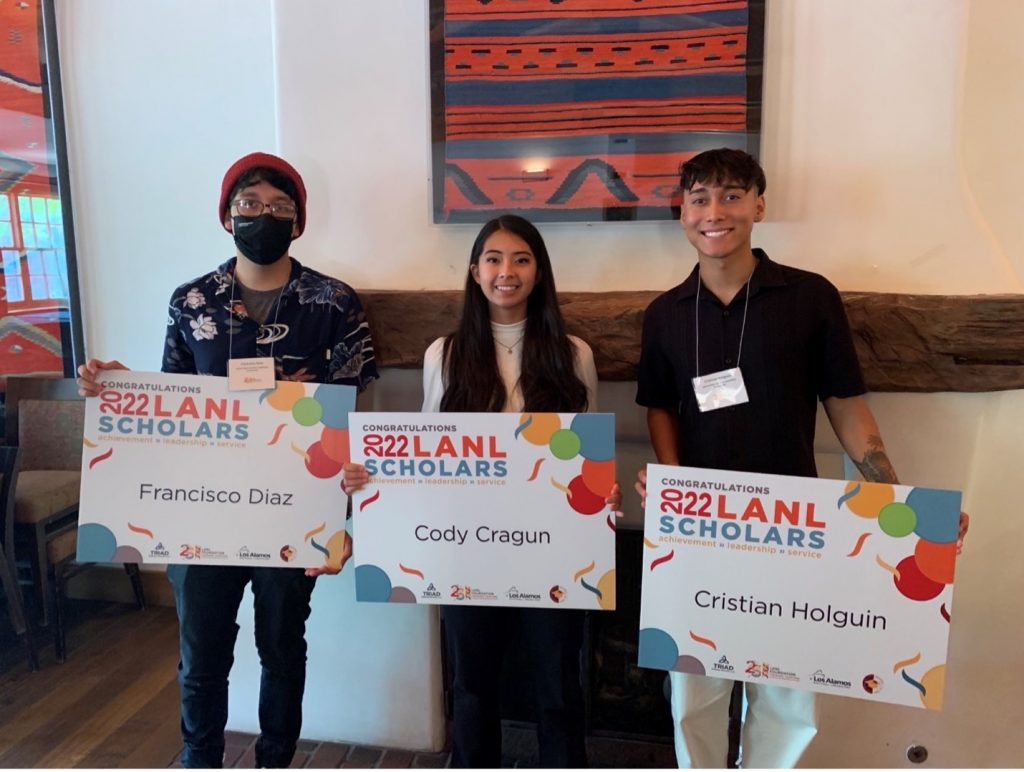 Former Laboratory Director Dr. John Browne was unable to attend and meet this year's recipients of the John and Marti Browne Leadership Scholarship, but he prepared a statement to share with all the scholars. Dr. Browne spoke of how his life was transformed by receiving a scholarship to attend Drexel University, setting the course for his future academic and professional accomplishments.
"Without this start, my life would have turned out very differently," said Dr. Browne. "I certainly would not have worked at both Lawrence Livermore and Los Alamos National Labs. Thus, when the opportunity presented itself in 1997 to help create the LANL Foundation and in particular the Scholarship Program, you can see why my wife, Marti, and I were so enthusiastic."